All Courses
We at Galvyn have put together a fully comprehensive range of courses across all sectors.There are more than 100 quality courses to choose from and these core subjects can be adapted and built upon as required, which means that your training can be fully accredited and customised to your requirements. This smart proactive approach means the courses are more relevant and attendees buy into the training process in a much more positive way with positive outcomes for all.
We can help companies by performing a business training needs analysis and putting together a training programme of courses customised and designed to cover the needs of your business.
Even with 100+ courses listed this is not an exhaustive list. If you feel you need something that is not listed please do speak to us as our trainers are skilled at both writing and delivering courses.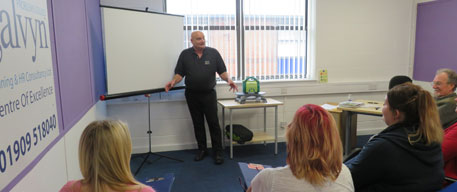 ---